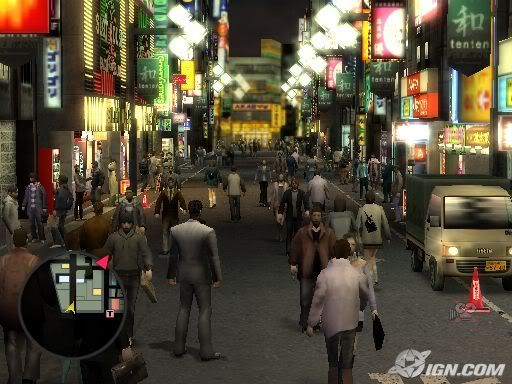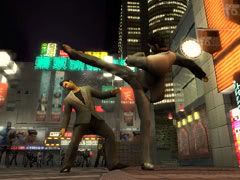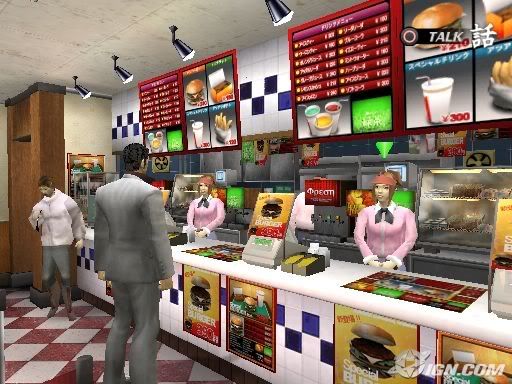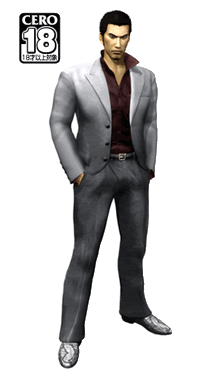 (screens from
IGN.com
)
"In a society where respect and honor holds great importance, there is an even higher regard for these traits within the one organization that is most feared by all: the Yakuza. Kiryu Kazuma - a former rising star in the Yakuza who is rebuilding his life after serving a 10-year prison term for murder - suddenly finds himself caught in a spiraling underworld plot involving a mysterious girl known as Haruka and a missing ¥ 100 billion ($100 million). Kazuma must use his fists and his wits to stay alive as he unravels the complex web of truth and lies that surrounds the notorious Yakuza.
For the first time, enter the Yakuza world in a thrilling adventure created by noted producer Toshihiro Nagoshi with novelist Seishu Hase. A critical and commercial hit in Japan, YAKUZA authentically re-creates the city streets and illicit haunts of Tokyo's nightlife district, with memorable characters, cinematic style, free-roaming adventure, a gripping story, beautiful but deadly fighting, and deep gameplay."
I crreated a new community for the game Yakuza (aka Ryu ga Gotoku, aka Project J). It's already been released in Japan and will be published in the US in Fall '06.

In case you didn't know ... well, never mind, I'm pretty sure hardly anyone here knows, but Yakuza is a really great free-roaming action game with RPG elements and a cinematic feel from Sega, the creators of a similar game, Shenmue. Like Shenmue, Sega blew $20 mil on the voice talent alone. However, as opposed to Shenmue, this game can never be called "boring". It's about the hot tough Yakuza gangster and his wacky adventures. It's been rated M by the ESRB for sexual themes, alcohol, blood, violence, and strong language. It's got UFO catchers, batting cages, and hostess bars. What more could you want?
So follow this game and join my cult community. You won't regret it. Check out the official site for more details, too.